The boats proposed below are approved installations and ready to order. If you have a prefered boat builder, we are open to discuss possible integrations as we are agnostic to boat type and retrofit enable.
Electric Boats for you to choose from
Evoy has collaborated with more than 200 boat builders and boat designers all over the world, making sure the products are tailored to fit into any boat (i.e. we are powertrain agnostic), with the highest performance possible. Since the launch of our Electric Boat Motors, we have finalised designs in a very wide variety of boats, everything from small and large work boats, yacht tenders, RIB's, bay boats, day cruisers, speedboats, cabin cruisers to yachts.
Only (y)our imagination is a limit to what can go electric on the water, please reach out to learn more about how to get you dream boat electrified.
Are you a boatbuilder/designer and would you like your boat displayed here?
Contact us now
Tideman Boats
The RBB 700 EOB is the world's toughest and fully recyclable high-speed HDPE boat. It is an indestructible work tender, 7.10 meters powered by the Gale 150hp OB motor system.
Flugga Boats
The high-quality Flugga Boats are built in Shetland and utilise a high-quality HDPE collar and aluminum for strength, low maintenance and a long-life hull. Their first all electric workboat, the E-Flugga will be powered by the Breeze 120+ hp OB system. It has 4 seats behind the console, and a 1000 kg payload.
Hydrolift
The Hydrolift E-22 is a user-friendly leisure model adapted from the best-selling Hydrolift X-22. 6,7 – 12,8 meter available fitted with OB
Hukkelberg
Flying Fish Electric boats, from 8 to 12 meters with single or twin stern drive or waterjet, 55+ NM range, 40+ knots continuous speed, up to 12 passengers and a wide range of professional applications.
Helgeland Plast / Polarcirkel
Tailor made workboats for professional users such as, fish farming, coast guard, navy, fire department, police, tour operators. Length 5,6 m – 10,5 meter, IB + OB, stern drive + waterjet.
Hatløy Maritime / OxPro
Wide range of boat options in sizes from 6 to 12m and outfittings with 35 knots speed outboard and inboard.
Skarsvaag Boats
6,7 – 15,0 meter, ready to be equipped with Evoy Inboard and outboard electric motors, stern drive + water jet
Powering the fastest Electric Boats in the World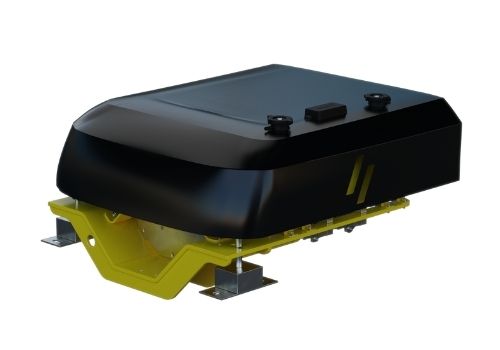 Our plug & play, powerful motor can fit any kind of boat including retrofits. Best suited for boats from 20 to 50ft.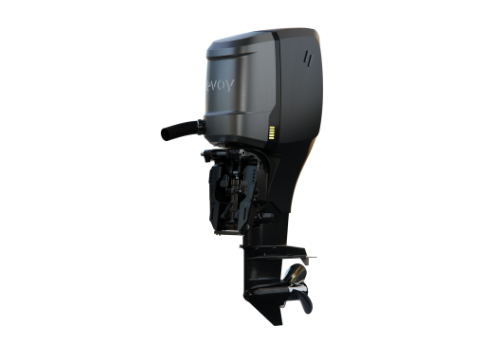 Evoy's high-output electric outboard system is powerful beyond expectation with full torque from zero rpm.
Leave your details below and let us know in the message field what type of electric boat you are looking to for so we can prepare some solutions for you. Looking forward to talk with you!