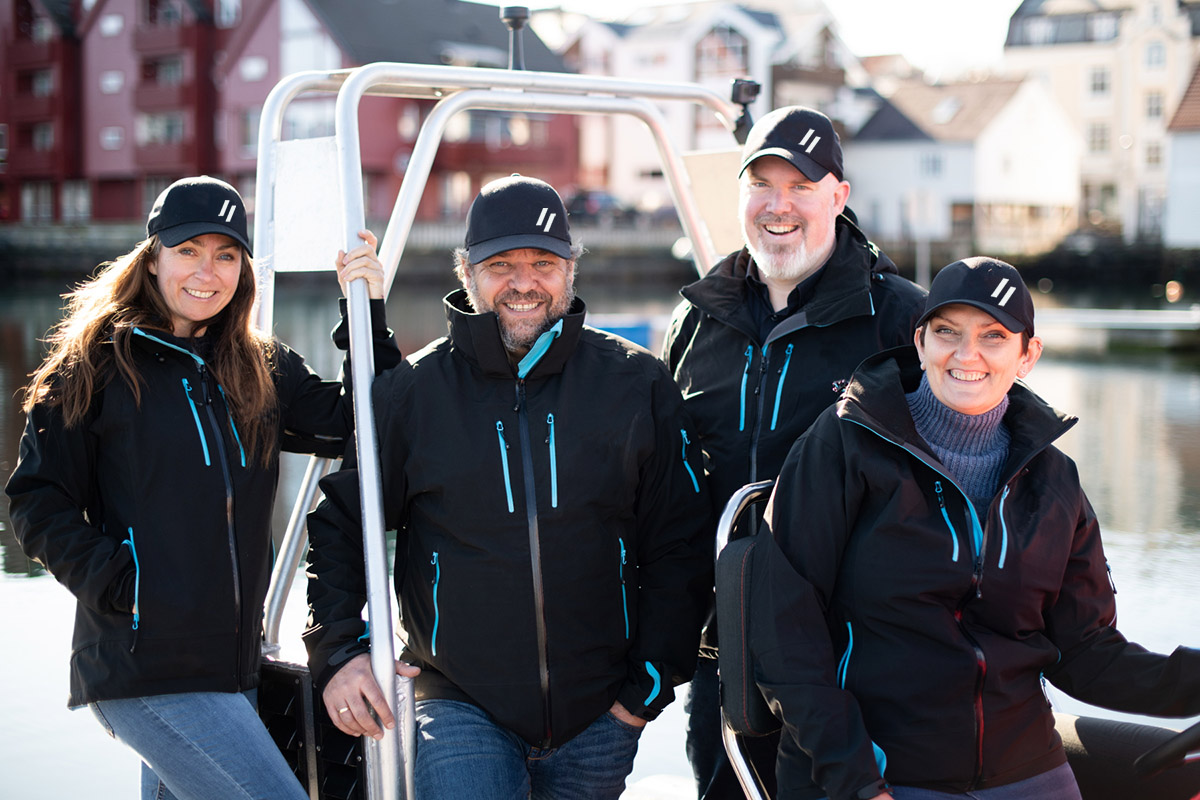 Become a passionate Explorer
Evoy has a clear vision and purpose to eliminate harmful emissions at sea and contribute to making boating sustainable and respecting our ecosystem.
We will offer you tons of learning opportunities and all our employees take pride in what they do.
We have a culture of ownership and accountability and our organization benefits from the high productivity that our team delivers.  We are proud to have a healthy team with engaged employees that all contribute to a vibrant and innovative workplace culture.  
With equal enthusiasm and passion we propound Evoy Irresistible boating!  
We are continuously searching for talent and passion to join our team!
Our promise to our team is indelible: We have the ability to motivate each other and collaborate towards a common vision and goal.  
Our employees are our most valuable assets and their  efficiency and talent determines the pace and growth of our organization.  We know that when our employees are  valued, they will gladly compete in the race and beat the competition.  Affiliation and pride are imperative to us and builds our foundation.  
Our CEO and co-founder will guarantee you that at Evoy no two days are alike!  
"One of the key responsibilities of my role as a Supply Chain Manager, is to build a resilient Supply Chain function that will support our company's growth in the coming years, allowing me to build it from scratch! The work environment at Evoy and the camaraderie drive a lot of positivity. Everyone works together, and whenever there is a challenge, we overcome it as a team. Evoy´s mission to work on a sustainable boating system truly motivates me to put extra effort into my role."
" I came on board early in the Evoy voyage and have been part of the amazing and fun development and transformation. No day is the same and my knowledge chamber gets fuller and fuller. Meeting new people as they come onboard team Evoy, gives me the opportunity to take a deep dive into the world of electric boating, processes, and technology that I never before have been exposed to. A day at Evoy is a contribution richer to the society and environment we still want to call home for hundreds of years to come!"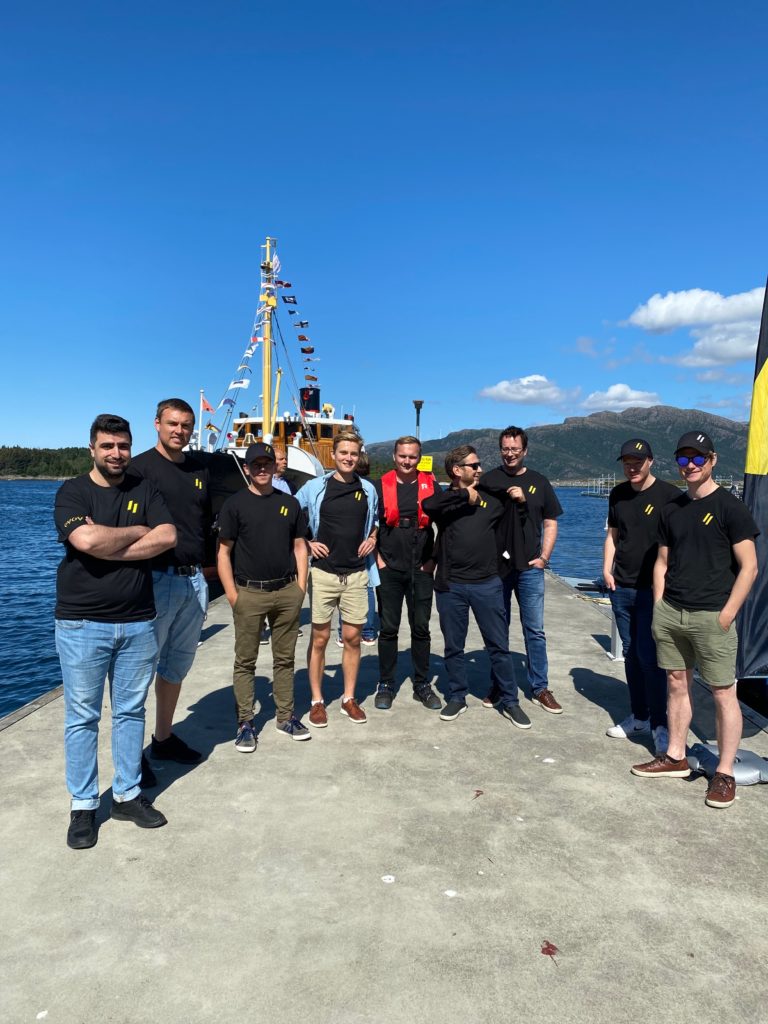 PIONEERING / GENUINE / RESPONSIVE / POWERFUL 
We are the global technology leader within our domain and set sail to revolutionary and sustainable innovations. 
Our team works together to motivate ideas and increase productivity.  We believe in collective intelligence and wish to capitalize on the strength of all our team members.  
We stay true to our company DNA and corporate culture, we value employee engagement and encourage clear expectations and goals.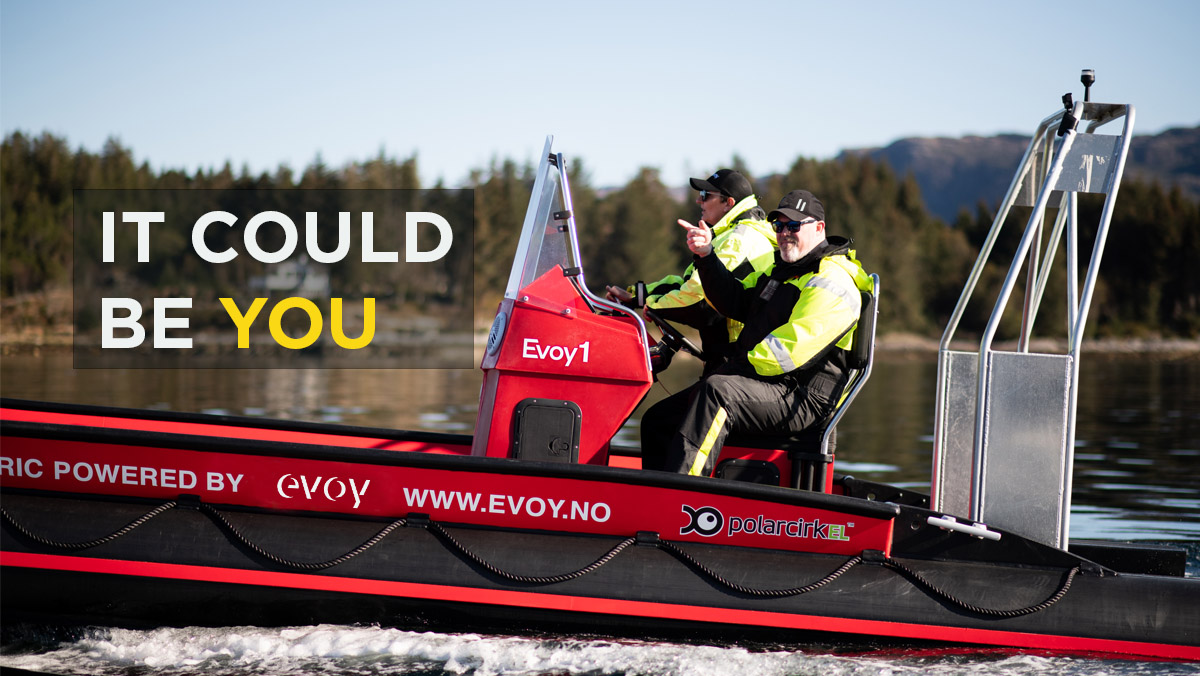 We currently have no available jobs
We currently have no available jobs
Can't find a job that suits your profile?
We are expecting exponential growth and are continuously looking for competent and enthusiastic team members that want to contribute to making the sea a better place to sail.
If you have any questions, do not hesitate to reach out to hr@evoy.no.