Electricity is taking over for fossil fuels on the road. At sea, on the other hand, electrification is slow. The big boat and engine manufacturers are skeptical of the idea of phasing out the fossil engine in favor of electric operation. Some even claim that it is impossible. The audience is also hesitant. This is where Lydløs festival comes in.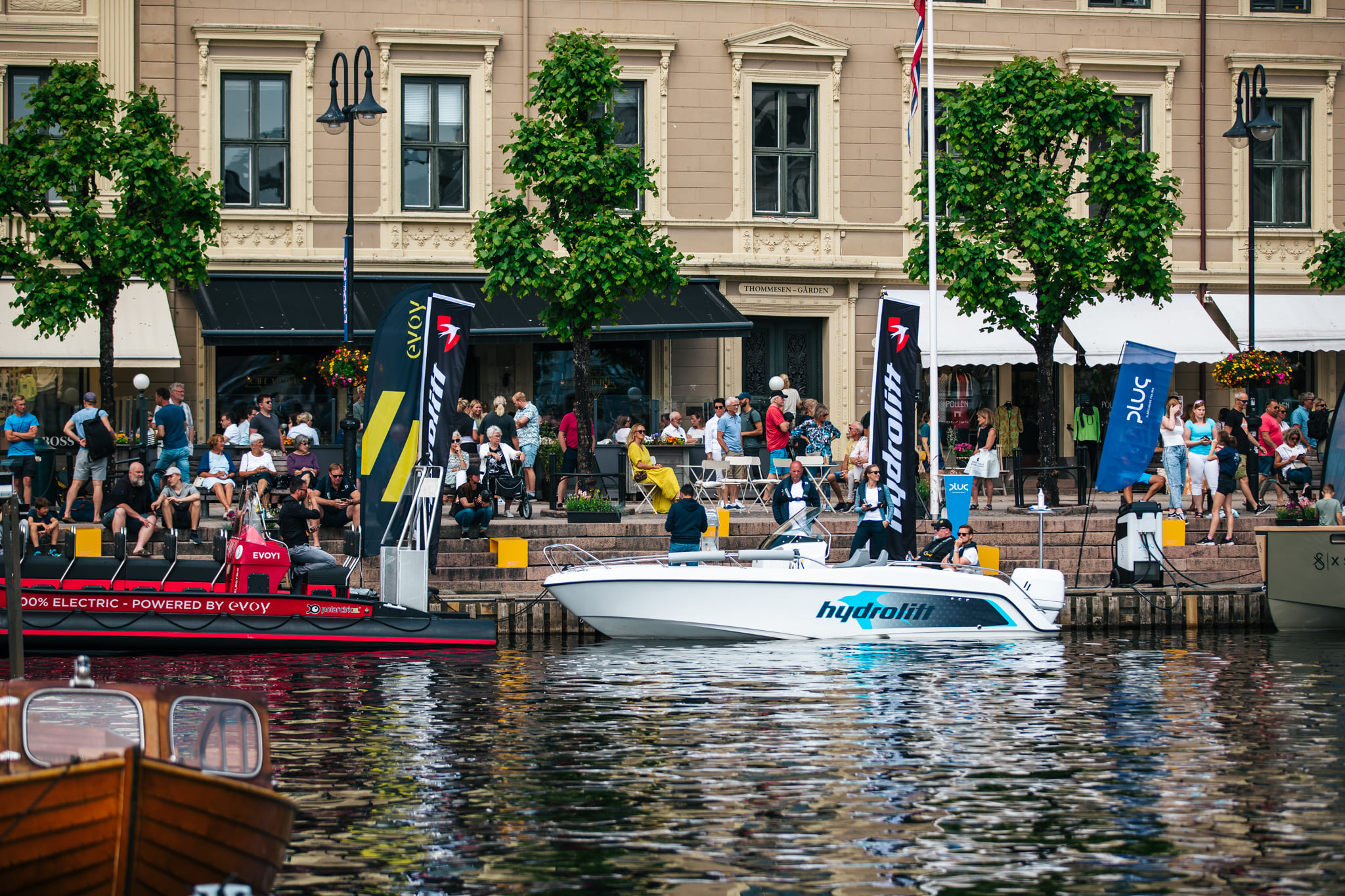 An arena to discuss the future of boating
Founded to create curiosity and enthusiasm about zero emissions at sea. An arena to discuss and enlighten people about the future of boating with electric solutions and to showcase that this is a viable option for many already now. 

Norway will become a zero-emission society. Everyone must take responsibility. Every quarter, Norwegian recreational boats emit 278,000 tonnes of CO2 equivalents. In addition, the recreational boats account for 146 tonnes of microplastic and 56 tonnes of copper and zinc in the sea from measurements and antifouling. 
The market for recreational boats in Norway is fast day cruisers. Fast electric boats are too expensive to constitute real competition, and affordable electric boats are too slow in relation to what the public demands. Range anxiety and fear of fire are also barriers, and where and how to charge? 
Lydløs is an arena to keep a dialogue and discuss the future of boating. The mission is to increase the pace towards zero emissions at sea. We want to influence the boating industry, the public, and the government. We want to convey solutions, and at the same time take skeptics seriously. 
Lydløs started for the first time in Arendal 2020, with new locations added this year – Florø, Os, Haugesund, Stavanger, and Arendal. At Lydløs, people can see and try electric boats, and discover services and products for a sustainable boating life. Lydløs also has a professional program and social meeting points for networking between stakeholders with an interest in the green shift at sea. 
Florø kicks off the Lydløs season from March 3-4, and is a collaboration with Evoy and Klimapartner Vestland. 
Be the first to get Evoy news, product updates and events. Choose your options.