OUTBOARD ELECTRIC MOTOR SYSTEM
The world's most powerful outboard motor.
Evoy®'s high-output electric outboard system is powerful beyond expectation with full torque from zero rpm. Be ready to turn heads on the water with this fantastic looking powertrain!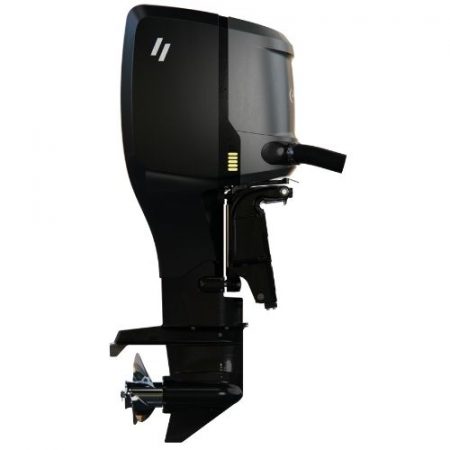 Evoy®'s electric outboard motor system has gained great international attention after its announcement in March. It is a high-output motor best suited for boats 18-25 foot for single installments and 25-35 foot for double installments. The motor will be available as 120+ HP, 200+ HP, 300+ HP and 400+ HP. The first mentioned will be available for delivery in Spring 2021.
No emissions, odors or sound
High-capacity DC fast charging
Typical 100-200 nm in slow speed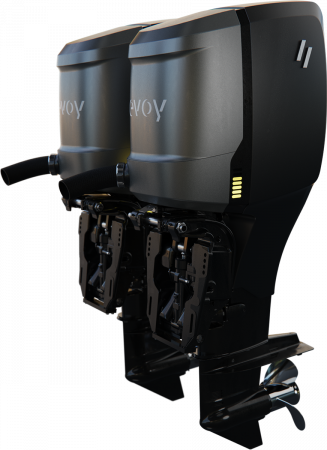 State-of-the-art security and logic system
WHEN WILL THE OUTBOARD MOTOR BE AVAILABLE IN MY COUNTRY ?
Europe delivery is expected for 2021, North America 2022 and the rest of the World in 2023.
The Evoy® Outboard is planned with up to 11kW AC charger, with the option at 22kW. You have the option of High-capacity DC fast charging of up to 50kW where available. 
how long will the batteries last ?
The outboard batteries have been tested and approved according to strict CE safetyregulations. The batteries have IP 67 waterproofing and have been designed for 6.000 charging cycles with 80% DOD.
Range is highly dependent on speed and boat. With 50 kWh, you can expect between 15 and 30nm in plane hull speed. In 5 knots typically 12 hours or 24 hours in 3 kn.
WHAT ARE THE BENEFITS OF ELECTRIC PROPULSION ?
Silence, zero emissions and low operating costs are the core benefits. 
WHO CAN INSTALL THE OUTBOARD ON MY BOAT ?
Installation is completed at boatbuilders or for your current boat at Evoy® approved boat yards. Contact us for more info.