Save money and time with electric workboats
Going electric means you will save money on fuel costs and save time on fueling, servicing and maintenance.  Not to mention taking significant emissions off the board. 
Electric is where the world is heading Jump onboard with Evoy®
The Case for the Aquaculture Industry
ROI.  A fish farmer will often see clear savings within 2+ years depending upon usage.  Plus better working conditions for the team with less vibration, noise, fumes and fossil fuel smell. Plus no oil pollution so we protect our natural habitat, the sea, and those who live in it.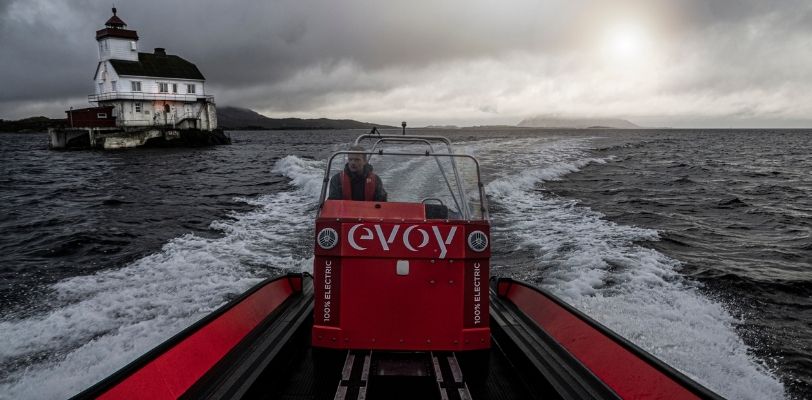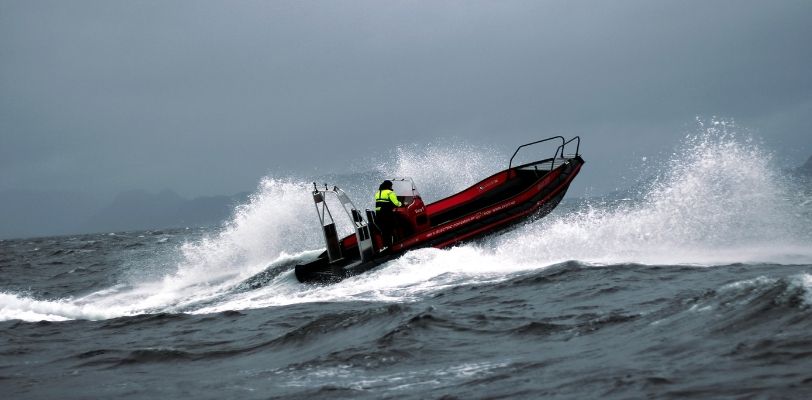 The Case for Marinas, Small Ferries and Tour Operators
Today's consumer demands a clear sustainable strategy, evidence based, not just stated.  Send a clear message with Evoy (and offer the best boating experience available today).  We are agnostic to boat type. We have a large portfolio already available.  And we can retrofit or speak to your preferred boat builder to find your best solution. 
Electric Boats Powered by Evoy

The Carbon Top provides a semi-enclosed cockpit and seating area. Shielding you from the elements, while feeling open and connected to your surroundings. The X9 is 9.7 meter installed with an inboard Evoy system, and two battery packs.  

The RBB 700 EOB is the world's toughest and fully recyclable high-speed HDPE boat. It is an indestructible work tender, 7.10 meters powered by the Gale 150 hp outboard motor system. 

The high-quality Flugga Boats are built in Shetland and utilize a high-quality HDPE collar and aluminum for strength, low maintenance and a long-life hull. Their first all-electric workboat, the E-Flugga will be powered by the Breeze 120+ hp outboard system. It has 4 seats behind the console, and a 1000 kg payload. 

The Hydrolift E-22 is a user-friendly leisure model adapted from the best-selling Hydrolift X-22. 6,7 – 12,8 meter available fitted with outboard. 

Helgeland Plast - Polarcirkel
Tailor made workboats for professional users such as, fish farming, coast guard, navy, fire department, police, tour operators. Length 5,6 m – 10,5 meter, Inboard + outboard, stern drive + waterjet. 

Wide range of boat options in sizes from 6 to 12 meter and outfitting with outboard and inboard. 

Flying Fish Electric boats, from 8 to 12 meters with single or twin stern drive or waterjet, up to 12 passengers and a wide range of professional applications. 

6,7 – 15,0 meter, ready to be equipped with Evoy Inboard and outboard electric motors, stern drive + water jet. 

7,9 meter aluminum workboat, equipped with Evoy double outboard and a comfortable cabin. Also other designs and sizes. 
Evoy® is hard at work building the next era of commercial boats
The Evoy control system is connected 24/7. This means you have real-time information about Evoy and your boat in the palm of your hand. Know your state of charge, set the charging threshold, start or stop charging – from your sofa, without needing to be physically near your boat.  Did we mention remote diagnostics solves 90% of issues we encounter in supporting our customers?  
Imagine your dream boat and then imagine it going electric! Sailing silently across the water and with a gentle ease of the throttle you are in planing speed in a matter of seconds. Design your preferred solution for your dream boat and we will be in contact to make it happen!
How reliable is propulsion?
Electric propulsions systems are highly reliable. The reason for this is the simplicity of an electric motor linked to our marine electric management system. Simply put, our system has four moving parts, whilst on average a combustion engine has over 2000 parts. 
How much range can I expect?
Range is highly dependent upon a number of factors: speed, weight, boat type and the sea conditions. Having said this, you an expect up to 30nm of range at planing speed. At leisurely speeds of 5 knots you could cruise for up to 12 hours. 
Whilst Evoy® takes all possible measures to insure the quality of your delivery, in the case of an event, we can take care of 90% of issues over the air via remote diagnostics. If the event of a material defect, we shall fix free of charge (some conditions apply).