MEET OUR NEW CHIEF OPERATIONS OFFICER
Evoy is growing fast and has recently onboarded Terrance Blanchard from Canada.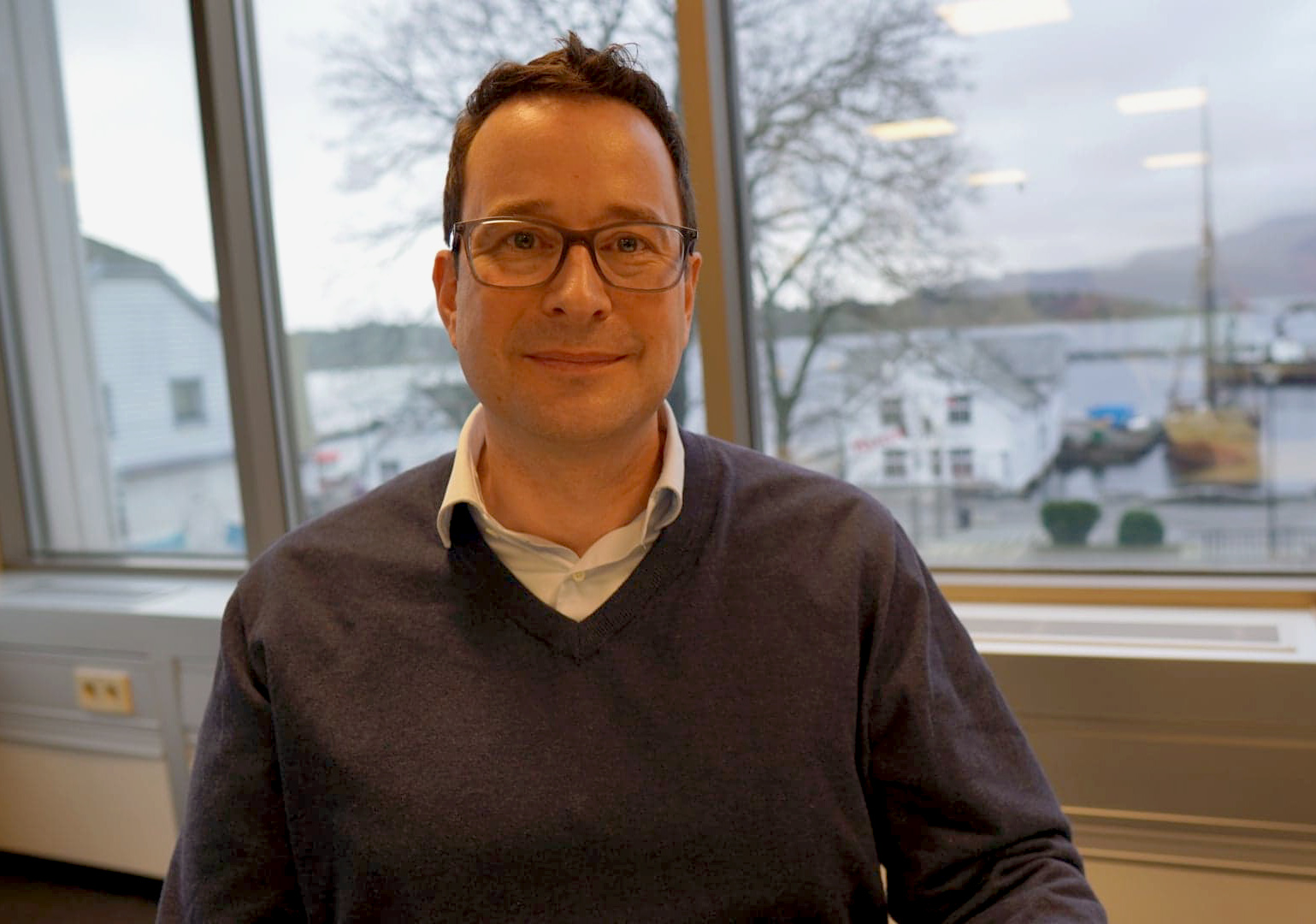 Image: Terrance Blanchard (view from office)
Evoy was established in 2018 by the co-founders Leif Arne and Gunnar Stavøstrand with the mission to eliminate boating emissions. Since then our company has had exponential growth and is proud to now have 20 employees. In addition, we just announced 11 more positions this month.
Our company has had amazing response worldwide due to our high-output electric motors systems for used and new boats. As a side effect, Evoy is getting a lot of interest for our job applications and our last round resulted in over 600 applicants from around the world. Diversity is important for Evoy and we welcome Team Members with various nationalities. It makes the team dynamic and versatile with every member adding to the knowledge and experience pool.
We just onboarded Terrance Blanchard as the Chief Operating Officer to the Evoy Team. He is originally from Newfoundland on the East Coast of Canada, and brings his Norwegian wife and two children to Florø for a new life on the beautiful west coast of Norway.
I (Ingebjørg Giil, Digital Marketer) sat down with Terrance to get to know him a little better: 
What is your background? 
As mentioned, I am from Canada, but have both studied and worked overseas. I received my bachelor's degree in Maritime Studies and Mechanical Engineering Diploma from the Marine Institute of Memorial University in Canada. I then ventured to England for my M.Sc. Engineering & Management of Manufacturing Systems at the Cranfield University in Bedfordshire.
I have worked within multiple areas, including Production, Supply Chain Planning, Quality, and Manufacturing Operations. My previous work experience is from the oil industry. I have spent more than 20 years with Schlumberger, mainly focused on oil field equipment manufacturing throughout Europe, North America & Asia.
You will work as Evoy's Chief Operation Officer (COO) – what will your main focus be? 
My my main focus will be to ensure that we conduct our day-to-day operations safely and efficiently. In particular, I will be working hands-on to further develop our supply chain and production facilities, to meet the growing customer demand for our systems. 
Why did you decide to bring your family international? 
It was a decision that we took together as a family. We enjoy traveling and experiencing new places, and we have been very fortunate to get the opportunity to do this through my various work assignments. 
Why did you choose Norway and Evoy in Florø as part of your next career move? 
I was impressed with Evoy's vision and the work that they have been doing to make boating irresistible. This, together with the fantastic location and spectacular nature of Florø, was a winning combination for us. 
Florø is a small town with nearly 9000 inhabitants. Do you prefer small towns or larger cities as your work location? 
Large cities can certainly be exciting and have much to offer. On the other hand, I grew up living in a small town and I feel that this has many advantages as well. In the case of Florø, we are lucky to have the best of both worlds with a close-knit community, an idyllic location, as well as excellent travel connections to the bigger cities whenever we need it. 
Evoy is all about boats and electric motors. Do you have any experience with boats and the ocean? 
I have always loved to be near the ocean. My career started working as a field engineer on a marine seismic crew. I have sailed and worked on seismic vessels throughout North America, South America, Europe, Africa, and Asia, as well as partaking in small boat operations. 
What would you say to someone considering applying for a job in a different country? Is it a big process bringing your family? 
I would say that it can be very rewarding, both professionally and personally. There are of course many factors to consider when deciding to move your family to a new country and this will naturally depend on your specific situation. My main advice would be to make sure to involve the entire family in the process and to do your research well in advance.
Working at Evoy can be very rewarding both professionally and personally. It is a young company in rapid growth, and we offer great terms including flexible hours and the option of shares. We regularly have social gatherings and events, and no day is the same at work. The learning curve is steep and as CEO Leif A. Stavøstrand says "There is never a boring day at Evoy!".
Maybe you will be our next Evoy Team Member? Check our Careers page for available positions.
Be the first to get Evoy news, product updates and events. Choose your options.