Vice PRESIDENT OF ELECTRICAL ENGINEERING
We are lifting the team with the expertise of Kim André Salbu, Evoy's new VP of Electrical Engineering.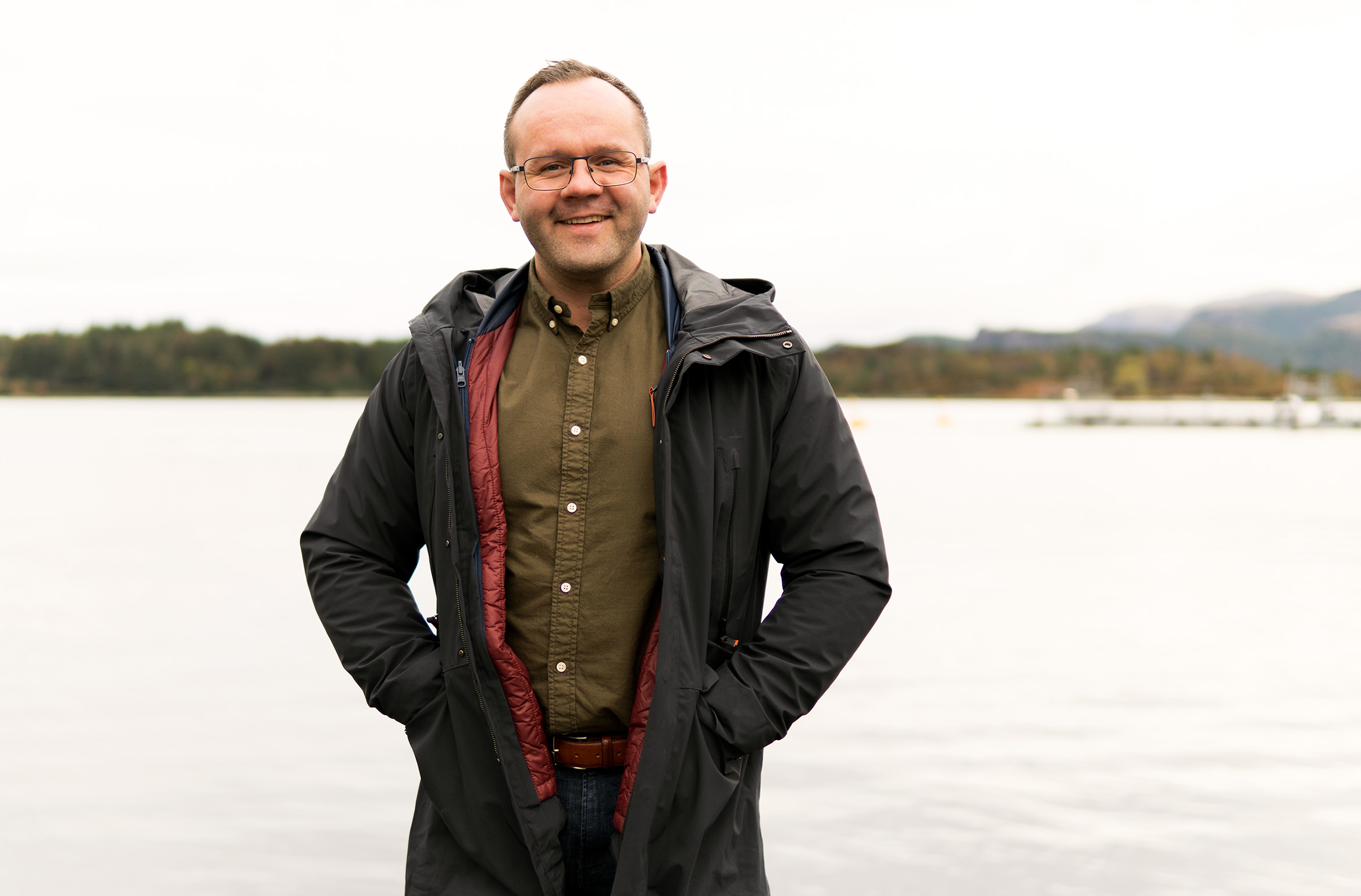 Our new Vice President of Electrical Engineering, Kim André Salbu has a sound mechanical and electrical background working within the maritime industry for many years and will add great experience to the team and further increase the quality of our electrical boat systems.  
He's had his eyes on Evoy for a while, and when the opportunity presented itself it felt like the natural move. Coming from the shipyard perspective he is looking forward to being at the other side of the table as a system supplier, and at the same time working towards sustainable solutions.
Sustainable Choices in everyday life
Can you give us a quick summary of your past experiences?
After high school I completed a certificate of apprenticeship within the mechanical field whereas afterward, I decided to pursue my natural curiosity of how things work combined with a fascination with the electrical field, I felt the natural choice was to pursue a degree in electrical engineering. The past decade I've worked at shipyards with maritime electrical installation on vessels, in the beginning exclusively as an engineer, but later on also in management. During this time, I've worked with building or re-building (advanced) advanced construction vessels, PSV's, live fish carriers, fishing vessels, battery ferries, cruise and windmill support vessels and I have participated in quite a few hybridization projects over the past 5-6 years.
Do you have a passion for boating, the ocean, and sustainability?
Aside the occasional recreational fishing trips growing up it was not until I reached adulthood, I realized the exciting challenges and possibilities associated with the ocean and maritime sector. And as father of 3 children, I've grown more and more conscious regarding sustainable choices in the everyday life in the hope of making a difference for our descendants. Electrification and digitization are necessary for the transition to climate-friendly and sustainable solutions, while opening the door to new opportunities and provides a basis for meaningful and exciting challenges to be solved.
What will be your main focus as the Vice President of Electrical Engineering?
My main focus will be directed towards electrical-technical deliveries – supervision of project design, development strategy, budget, compliance, and general planning among other things.
How do you see the future of Electric Boats?
With the rapid technology development and continuous improvements, we are seeing today I believe we are just in the starting pit – and I'm very excited to have the opportunity to be part of this journey.
Anything you would like to share about yourself?
Outside of work I'm normally fiddling around with other projects – small or big -, spending time with my family and various forms of exercise.
Florø, the most western town by the sea
Florø is Norway's westernmost town with near to 9000 habitants. Here you can enjoy the small-town vibe with charming cafes and nice shops, with only a short distance to exciting activities and spectacular nature experiences.
Those who live here live from coast to glacier, from islands to mountain peaks, and between beaches, streets and hills – in a spectacular nature and a resource-rich area that provides fertile ground for a rich leisure life and an important and value-creating business life for Norway. Florø is also the entrance portal to the fjord region, which National Geographic has named the world's most sought-after destination.
Working at Evoy can be very rewarding both professionally and personally. It is a young company in rapid growth, and we offer great terms including flexible hours and the option of shares. We regularly have social gatherings and events, and no day is the same at work. The learning curve is steep and as CEO Leif A. Stavøstrand says "There is never a boring day at Evoy!".
Maybe you will be our next Evoy Team Member? Check our Careers page for available positions.
Be the first to get Evoy news, product and event updates!!!