OUR CHIEF DIGITAL OFFICER IS READY
We are excited to welcome Evoy's new CDO, Kjetil Watnedal – our digital strategist!!!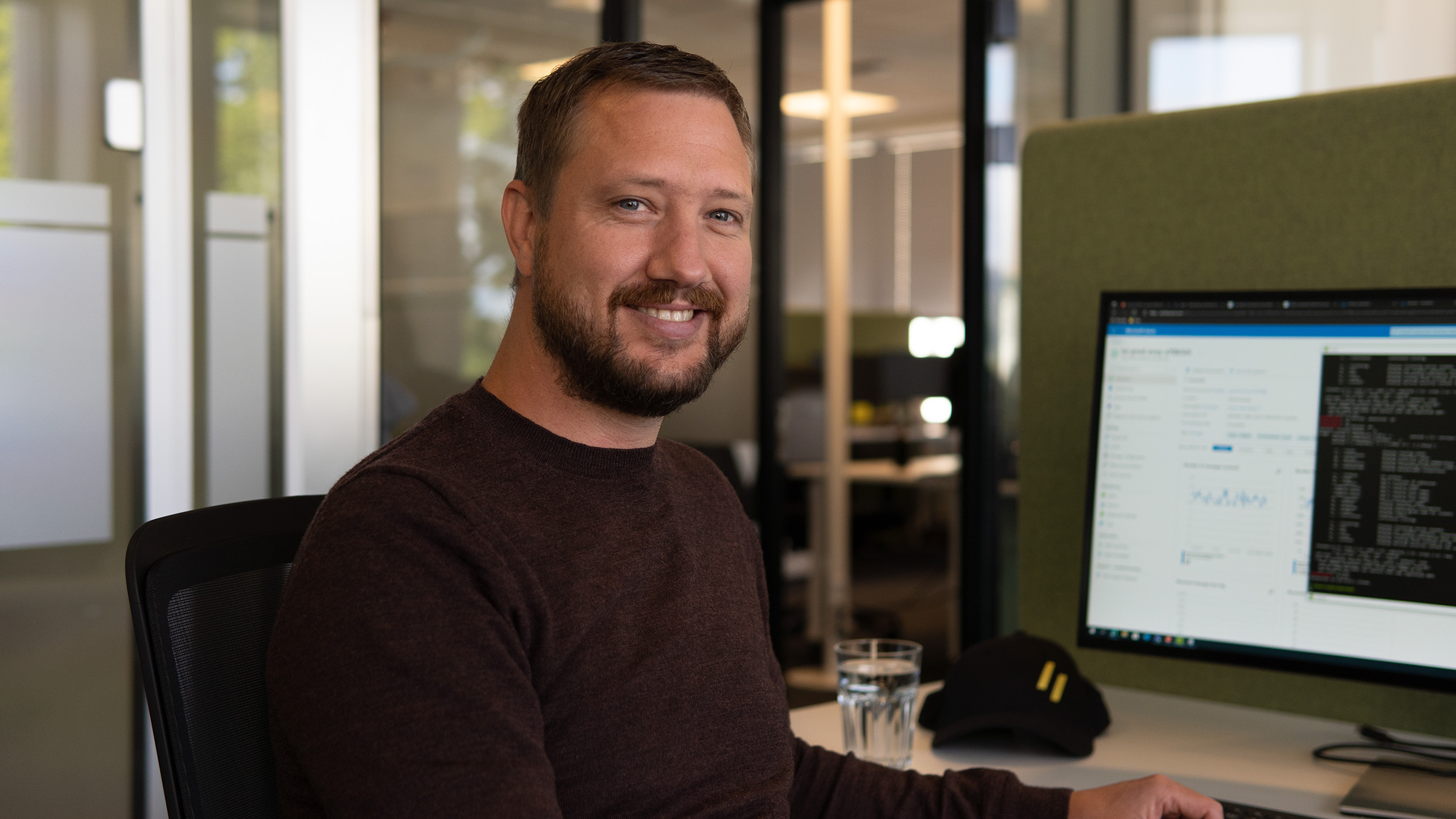 Kjetil Watnedal has recently come onboard Team Evoy and we are excited to get to know him better and look forward to seeing how he will develop the digital strategies of our electric boat motor systems.
He is originally from Bergen, but has lived in Florø for several years already with his family and calling our beautiful coastal town, home. 
Evoy is manufacturing and developing the most powerful electric motor systems for boats in the world, unlocking tremendous IoT potential and connected boating. It was therefore vital for us to get on board a talented and innovative CDO. Kjetil has broad experience and extensive knowledge helping us bring to life the Irresistible Boating Experience by Evoy, ensuring the safety and quality to the highest standard, essential for electric motors, boats, and users. 
Fun fact: Kjetil will lead the team of amongst others Jon Arild and Ørjan, who have previously worked with him, closing the loop!
Kjetil was kind enough to answer some of our questions so you can get to know him a little better.
"The Perfect Opportunity"
Can you give us a quick summary of your past experiences?
After graduating with a master's degree in computer science from the University of Bergen in 2005, I have worked with various aspects of software development in several industries such as oil & gas, shipping, fish farming, and now electrical boating. 8 years ago I moved to Florø from Bergen, and I have had the pleasure of working with the great people at ScaleAQ in Florø.
Why did you choose Evoy as your next career move?
As an early adopter and supporter of electrical cars, I was thrilled when I saw the job opportunity at Evoy. Not only is Evoy working in a segment I care deeply about, but it is also a start-up, which makes it even more interesting. On top of that, it is in my hometown of Florø! For me, this was the perfect opportunity.
Do you have a passion for boating, the ocean, and sustainability?
Growing up I have spent a lot of time on the Fjords of Norway, mainly doing recreational fishing. Being able to do so using a quiet and emission-free boat, will make the experience even better!
What will be your main focus/tasks as the CDO?
As the CDO I'm responsible for developing the IT architecture and the company's digital strategy. You can say my job is to make sure that Evoy collects, protects, and use data to create value for the company and its customers. 
How do you see the future of Electric Boats?
The electrical boating is just getting started. As battery technology gets increasingly better, it will pave way for an electrical boat product even better than what the internal combustion engine offers today. With more powerful computing environment onboard the boats and more improved, available, and fast connectivity will also make it possible to develop digital solutions that do not exist today.
Anything you would like to share about yourself?
When I'm not working you will find me spending time with my family, hunting, fishing or skiing during the different seasons.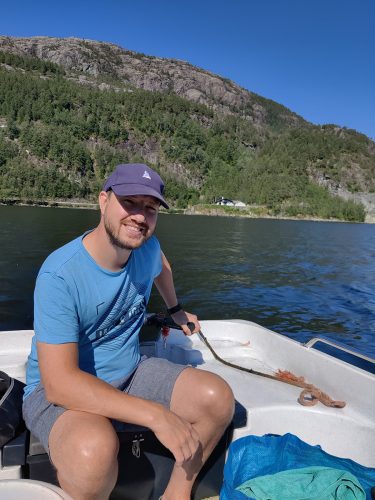 Florø, the most western town by the sea
Florø is Norway's westernmost town with near to 9000 habitants. Here you can enjoy the small-town vibe with charming cafes and nice shops, with only a short distance to exciting activities and spectacular nature experiences.
Those who live here live from coast to glacier, from islands to mountain peaks, and between beaches, streets and hills – in a spectacular nature and a resource-rich area that provides fertile ground for a rich leisure life and an important and value-creating business life for Norway. Florø is also the entrance portal to the fjord region, which National Geographic has named the world's most sought-after destination.
Working at Evoy can be very rewarding both professionally and personally. It is a young company in rapid growth, and we offer great terms including flexible hours and the option of shares. We regularly have social gatherings and events, and no day is the same at work. The learning curve is steep and as CEO Leif A. Stavøstrand says "There is never a boring day at Evoy!".
Maybe you will be our next Evoy Team Member? Check our Careers page for available positions.
Be the first to get Evoy news, product and event updates!!!