Supercharge network in norway
Florø marina in Norway close to EVOY's headquarters will be equipped with the Worlds-first Supercharger for boats. (+150 kW).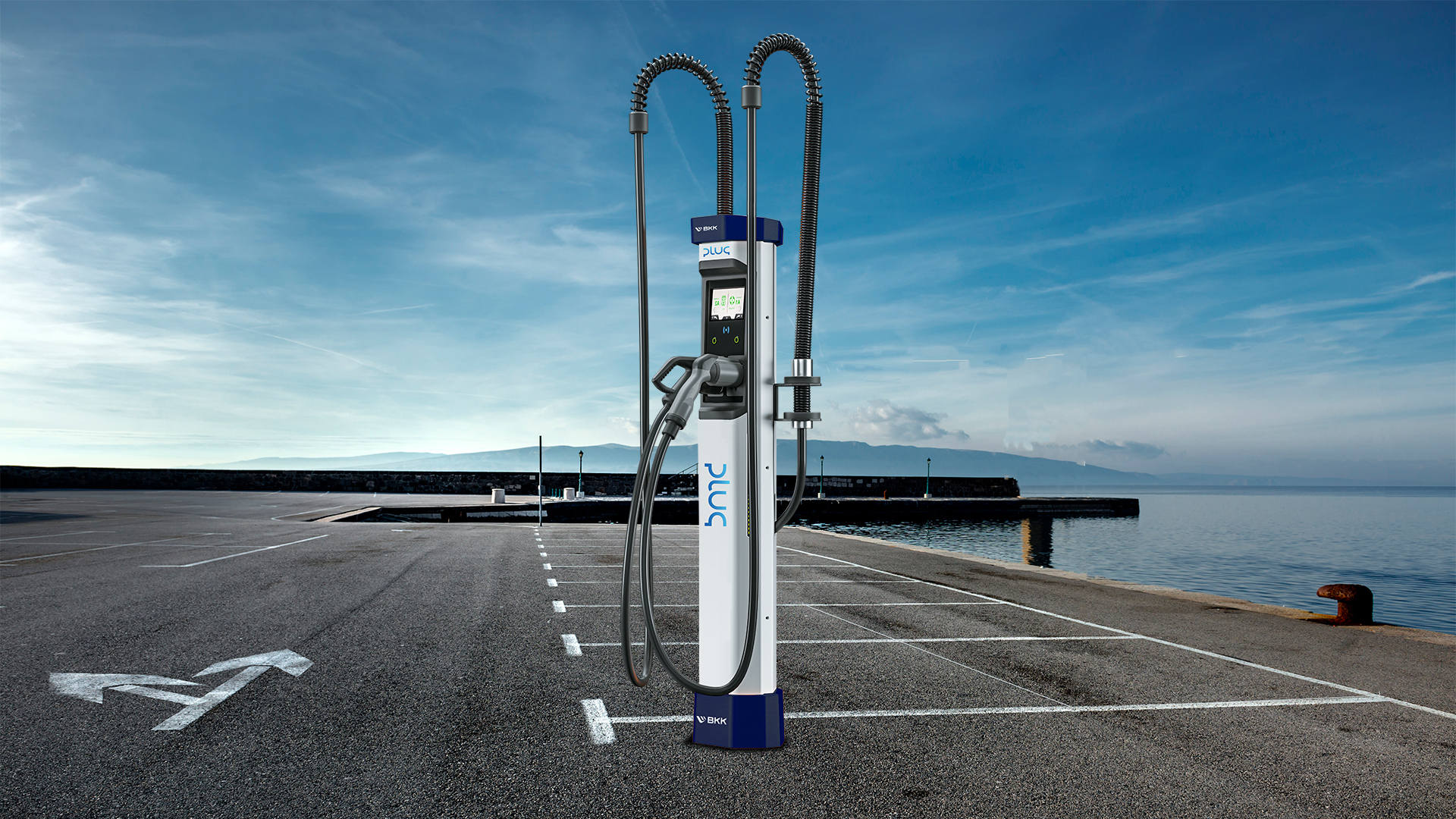 The first network of fast chargers in North of Europe
The Marinas of Aker Brygge, Bergen, and Florø in Norway will be equipped with chargers for electric boats during the coming months.
This is the fruit of a strong collaboration between Evoy, BKK, SFE, Kinn Municipality and Florø Hamn. 
We at Evoy kickstarted the project in 2019 with amongst others BKK.
A Powerful and Safe Infrastructure
BKK's CEO Jannicke Hilland state that "Norway has led the way in the electric car revolution. Now the country is also focusing on the nautical industry, making it easier for the users to switch to an electric boat". BKK is one of Norway's largest power and renewable energy groups and has ambitions to become the largest electrification facilitator in Norway.
It is wonderful news for the electric boating industry according to Leif A Stavøstrand, Co-founder & CEO of Evoy.
The electric boat chargers will be part of the BKK company Plug, which already builds, owns, and operates onshore power plants for ships. The fast charger network will be the first of its kind in Northern Europe and one of the few in the world.
"There are a few plans for single chargers in Norway. In Europe, there are a couple of private initiatives" clarifies the general manager of Plug, Maria Bos.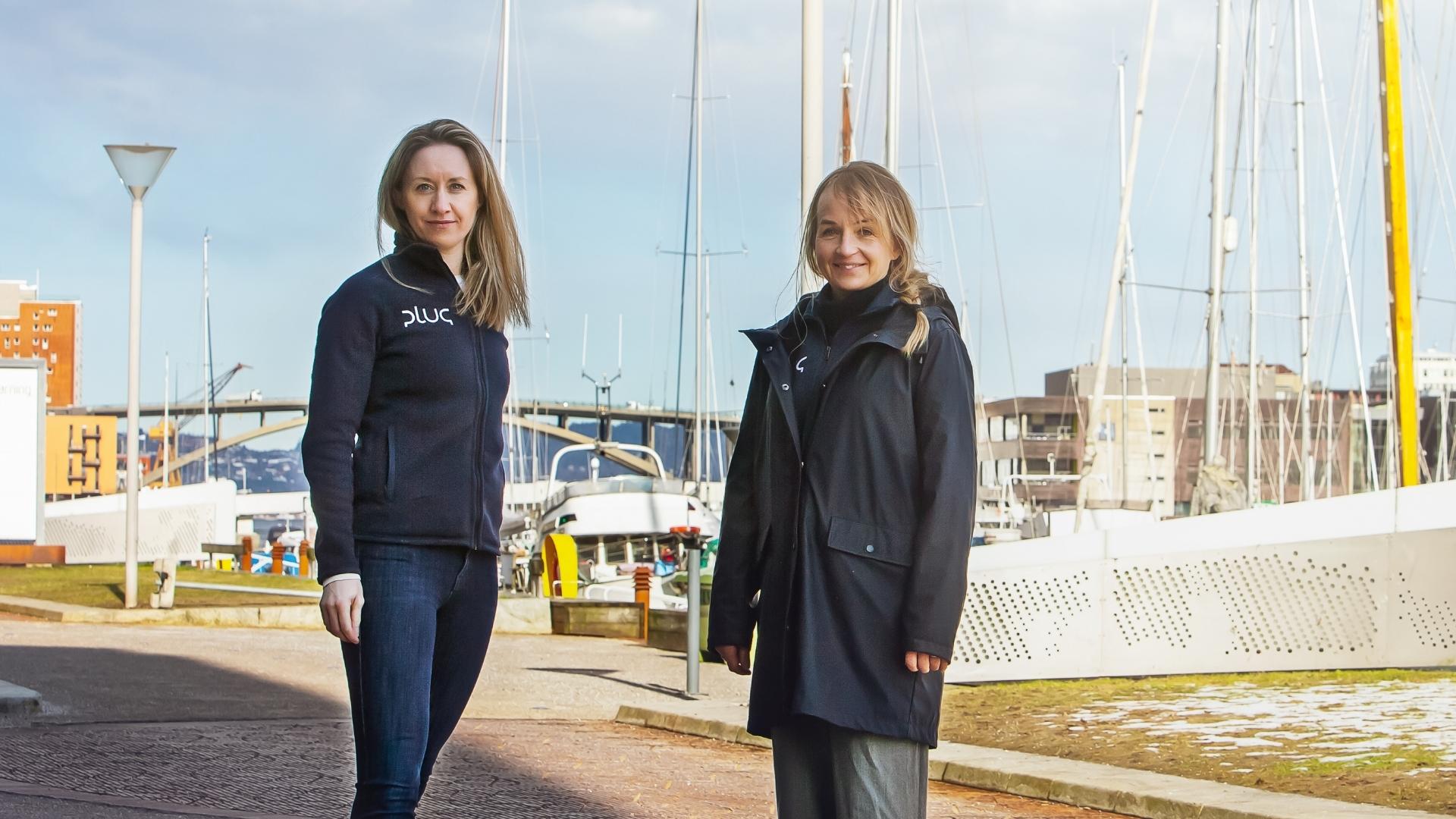 Image: BKK – from the left Maria Bos and Jannicke Hilland
The first five charging points are only the first part of the investment. "If Norway decides to pursue such a journey it means that the need for a charger along its coast will increase. Plug intends to work with both the Oslo Fjord and Western Norway. We have several plans and a good dialogue with multiple ports and boating associations. We would also very much like to hear from the ports and the boat owners looking for a charging station, being ready for the transition" she completes.
Leif A. Stavøstrand has always looked ahead in terms of technological progress and assures that our systems are already getting ready for the superchargers' infrastructure since we are incorporating an AC/DC CCS2 power plug on our Evoy1 boat. We are also implementing it on all our new systems that are about to be delivered to our customers in the future.
When the electric cars arrived, there were different charging plugs for different cars. Now it is standardized. We at Evoy and Evoy believe the same must happen for boats to answer the most demand possible.
Plug owner BKK is among Norway's largest in charging for electric cars. With over 400 fast chargers in over 150 locations throughout Norway. With the fast chargers for electric boats, you will be able in some places to charge both car and boat in the same place and at the same time! This could be a game changer for many boat owners considering going electric.
The charger in Florø is one of them.
Be the first to get Evoy news, product updates and events. Choose your options.