test!!! 50 knots with the electric goldfish x9!
Bjørn Nyland aka Tesla Bjørn tested our Electric Goldfish X9 in Oslo. Check it out!!!
New and improved electric motorsystem!
Telsa Bjørn is a Norwegian YouTuber that test almost every EV available on the market. Last week he finally got to test our latest electric boat, the Goldfish X9 installed with the Evoy Inboard Hurricane Generation 2 with up to 800 hp. 
Building on a proven legacy
Evoy's Hurricane Electric Inboard Motor System is a revolution for the electric boat market. This plug & play, easy to install powerful motor can be fitted to any kind of new boat or retrofit from 20 to 50ft. This robust 800-volt system offers up to 800Hp in peak and world-leading range and speed capabilities. The Goldfish can do around 30 nm in 40 knots in optimal conditions, and that is with just two batteries!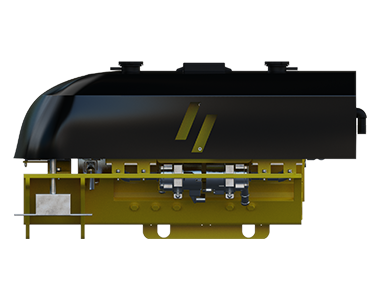 Be the first to get Evoy news, product updates and events. Choose your options.