In September 2020, we announced the partnership with Kruser Norway – the world's first electric boat sharing service. Together we challenged the boat builders to develop a fast and efficient boat optimized for our 150 hp outboard motor system. Will this be the fastest E-boat with an electric outboard?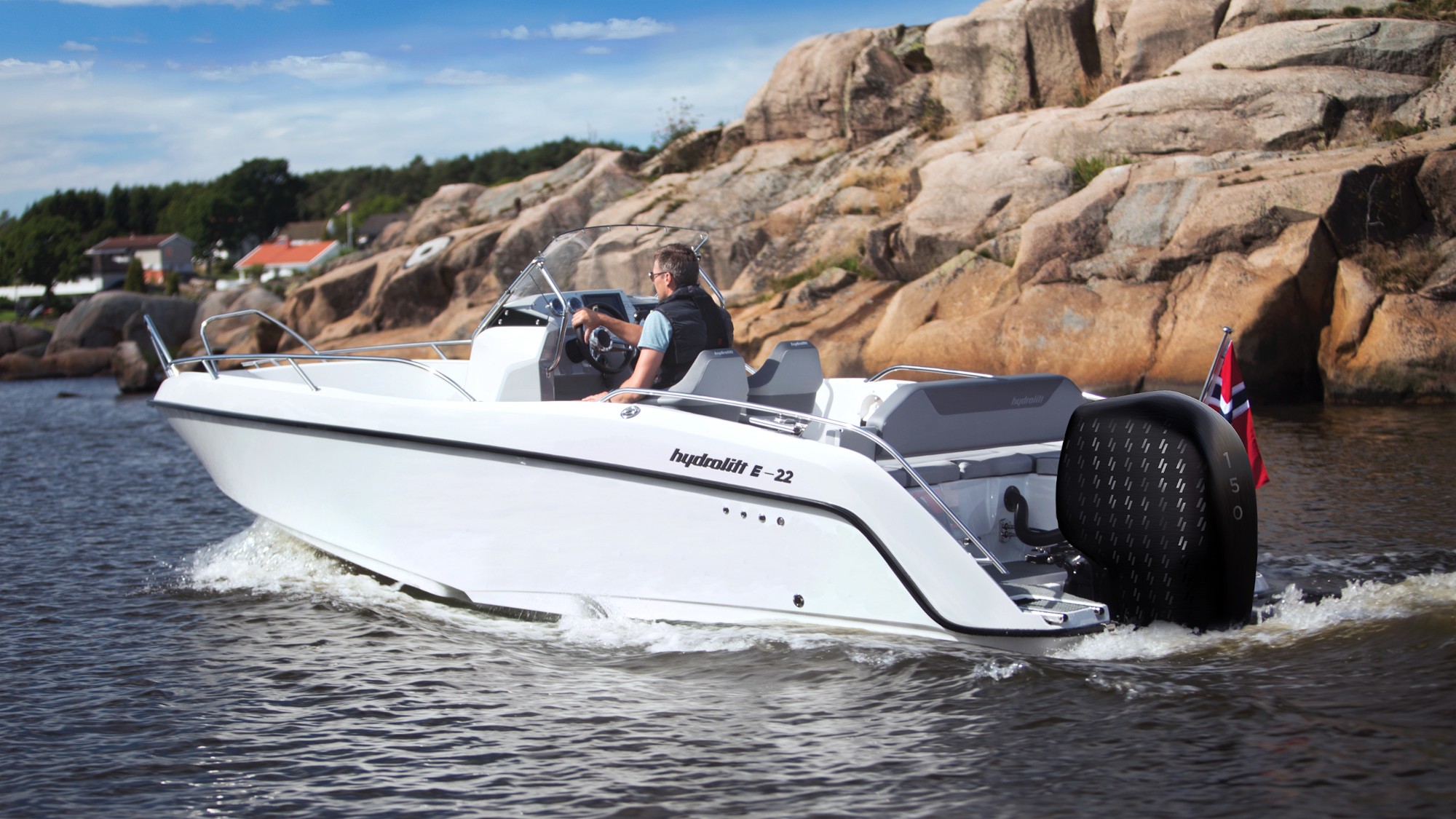 The forward-leaning boat builder Hydrolift came out on top and wanted to be part of this electric journey. They will supply Kruser with the electric E-22 which will be Powered by Evoy's 150 hp outboard. To our knowledge, we believe the E-22 will be the world's fastest boat with an electric production outboard when introduced to the market this spring.
We are super excited about the performance of this boat!
Kruser's members will be one of the first to experience the performance of our systems, and this three-part collaboration, gives Kruser the opportunity to be the first company to launch a high-speed electric boat to the mass market!
The Hydrolift E-22 is based on their best seller X-22 and will have a top speed of around 40 knots. The hull is further developed and streamlined to suit the electric driveline and motor characteristics. A cruising speed of 23 knots will give you about 1-hour range with this boat and more than 7 hours range in 5 knots, making this boat perfect for day trips. 
Once the final test rounds are complete, we will be able to share with you performance updates, and more specifications.
Further down the page, you will see the E-22 boat specs, available motor information, and download the Hydrolift catalog.
Read the complete press release in Norwegian or an English article at Sustainable Boat News.
What is that outboard motor behind the Hydrolift E-22?
If you are wondering what the fancy and black outboard motor behind the E-22 is, it is our electric Gale Force 150 hp in disguise waiting to be revealed. 
After the launch of the 150hp outboard, many people are waiting with excitement for the complete details in terms of specs and looks. We are getting closer each week and all the information you have been waiting for will be released this spring. We are so excited to show you, so stay tuned for updates!  
Hydrolift X-22 Technical Data
Length:
Width:
Hull:
Weight:
Motor:
Battery:
Material:
Seating capacity:
Max speed:
Range:
5 knots
23 knots
*Estimated numbers
6.68 m
2.30 m
24 degree, two-step technology
1500 kg
Evoy 150 hk El-motor
65 kWh
GRP sandwich
6 people
40 knots*
approx. 7 hours*
approx. 1 hour*
Be the first to get Evoy news, product updates and events. Choose your options.